Our deliciously addictive toffee is the gift you can count on to help you stand out and that recipients will request every year.
We know you want to be a gift giving hero - the kind of person who is known for their generosity and attention. In order to do that, you need to give a gift that will be loved and remembered.
The problem is, it's hard to find a gift - especially a food gift - from a company you can trust. Not knowing what to expect in terms of quality and experience can leave you feeling frustrated and overwhelmed.
We believe you should be able to implicitly trust the company sending out a gift on your behalf. We believe in taking impeccable care of you so you can take care of others.
Created With Care
From family recipe to family business, you can trust Toffee to Go to bring you consistent, delectable flavor in every bite.
We have more than 20 years of experience making this scrumptious toffee in house with only the finest ingredients of farm fresh butter, premium chocolates, California almonds and Georgia pecans.
Our toffee is gluten-free and Kosher Certified, which makes it easy for you to send our product with confidence.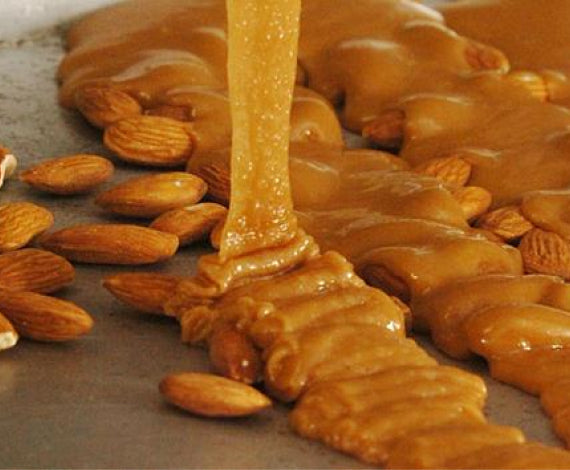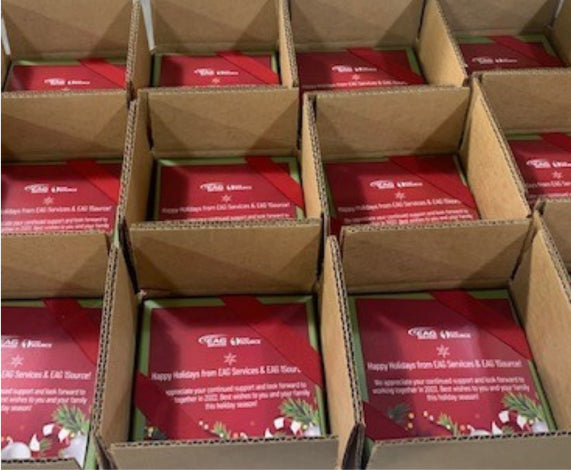 Sent With Care
We know how hard it is to find a gift that is cost-effective but still makes the recipient feel special and cared for.
Our small-batch, handmade toffee is packaged and shipped with care from our production facility in Florida. We maintain the highest standards for quality, taste, and customer satisfaction. We'll make things right if you're not satisfied. Our shipping options ensure your toffee arrives in tip-top shape.
To Show How Much You Care
Thousands of customers from across the country - from Fortune 500 companies to entrepreneurial small businesses - trust our corporate gifting program to impress and delight their clients.
Once your toffee arrives, you'll be showered with thanks and praise (and probably a few demands that you send Toffee to Go every single year).
We are delighted to share our family's toffee with you and excited for you to become a gift giving hero! Thank you for allowing us to be part of your gift giving journey.
Lisa and Jim Schalk
Owners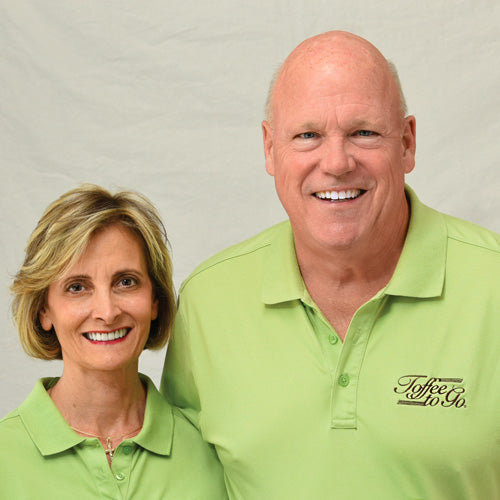 Come See Us!
Whether online at ToffeetoGo.com or in person at Desserts by Toffee to Go in Tampa, Florida, be sure to visit us often!
Stop wasting money sending last minute gifts that people just throw away or let sit in the break room untouched, and instead, send a gift that will create raving fans and bring delight with every single bite.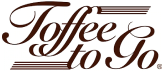 Toffee to Go
Corporate Office Hours
Monday - Friday: 9 am - 5 pm EST
Closed Sat-Sun
Closed Thanksgiving Day
Closed Christmas Day
Contact Us
sales@toffeetogo.com
Connect With Us

Desserts By Toffee to Go
Retail Store Hours
Mon-Sun: 10am - 9pm
Fri-Sat: 10am - 10pm
Sun: 1pm - 9pm
Closed Thanksgiving Day
Christmas Eve: 10am - 3pm
Closed Christmas Day
Contact Us
desserts@toffeetogo.com
Connect With Us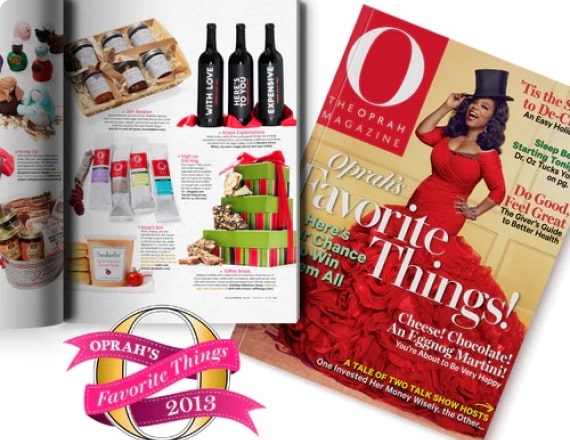 Give The Favorite Thing Loved By Oprah And More Than 30,000+ Happy Recipients
"Buttery, crunchy, and coated with scrumptious combinations of chocolate and nuts — white with macadamia, dark with pecan, and milk with almond — these handmade treats from a family recipe are toffee at its most delectable."
Oprah's Favorite Things (2013) As seen in O, The Oprah Magazine